Problems and solutions for affected iDental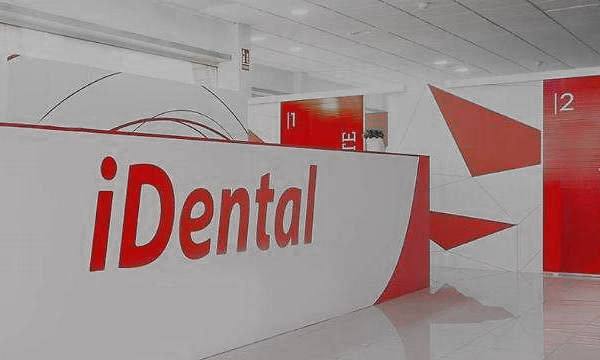 Summary and schematic presentation of the problems faced by those affected by iDental
Treatments not performed at iDental
Sudden closure of iDental clinics leaving all their clients with half-baked treatments. In some cases the patient had not made a single visit to the clinic. In others, the treatment was not completed.
The most frequent assumptions are patients who have had the implant screw placed, and are missing the crown. Also those who have only had provisional crowns placed, waiting for the final teeth.
Loans outstanding
iDental offered the financing of its treatments through the so-called "linked credits" issued by several banking entities (Cetelem, Evo / Fracciona, Banco Sabadell, Banco Santander, BBVA / UnoE , etc.). Clients now find themselves with unfinished treatment and a loan to pay.
A linked credit is one whose sole purpose is to finance a specific service, which has been offered by the person who is going to provide said service, and which forms a business unit together with the treatment to receive.
At iDental, it was the staff in charge of attending to the first interested parties, who directly offered the financed treatment. The client did not choose the bank nor did he negotiate the conditions. Both the dental treatment and its financing formed a "commercial package" that was offered to the client as an attraction for hiring.
Negligence and malpractice
iDental offered a low-cost service, with low-quality materials and professionals with little experience. Many of the implants and surgeries that were performed are poorly executed, sometimes producing a greater problem than the client initially presented.
Many of the patients find the removal of misplaced implants as the only solution, requiring subsequent surgeries to replace some implants with others. All this supposes a higher cost for the client and in addition to the disorder that involves having to face various surgeries.
All these issues must be assessed in the compensation that the patient affected by iDental is entitled to receive.
Extraction of sound teeth
According to many of our clients, at iDental healthy teeth were extracted to later budget the cost of implants to the client. In this way they increased the amount of dental services and managed to raise the price of their services.
Contagion and infections
Some iDental patients present pictures of contagion of viruses such as HIV, Hepatitis B, Hepatitis C, etc.
Unfortunately, we have several of our clients who have suffered this unfortunate event. All of them will be entitled to exceptional compensation that must be duly quantified.
Operation of a scam
iDental's promoters designed a scam consisting of promising dental treatment of extraordinary quality, justifying its low cost through alleged public aid or subsidies, which did not really exist.
The workforce was generally unprepared and worked in difficult work situations. The workers received low wages and delays in the payment of payrolls were frequent. Many of them decided to leave the company, and ultimately many were left without receiving their salary benefits when iDental finally closed the clinics. In addition, the dental material was deficient, which is why they could offer such low prices, while many have suffered terrible consequences due to poorly executed treatments.
Those responsible will be tried for various crimes: fraud, crimes against public health, crimes of injury, money laundering, seizure of assets, etc.
Solutions and Rights that assist those affected by iDental
Claim for compensation
Those affected by iDental can claim compensation for different concepts: cost of treatments not carried out, cost of treatment pending receipt to conclude with the promised service in iDental, moral damages, damage aesthetic, etc.
All these concepts can give rise to large compensations that financial institutions must face in favor of the injured parties.
For this, it will be essential to have an expert report that serves as a tool for the collective claim that we are going to file on behalf of all affected by iDental.
It is important that this test, essential to achieve a good result, be articulated in a complete and detailed way. We do not recommend making claims by providing only a brief summary of the treatments performed and not performed at iDental.
For the expert report to have the desired effect and the claim to be viable, it must consist of a thorough study prepared by a dental expert expert in bodily damage assessment.
From our office we are providing all our clients with the expert report for free. We are convinced that the collective lawsuits that we are going to present will achieve justice for all those who are suffering the misfortune of having gone to any of the iDental clinics.
Responsibility of financial institutions
Financial companies are responsible and must face the payment of these compensations, since the Consumer Credit Contracts Law imposes the responsibility of banks in cases of linked credits, such as the case.
Private accusation against the owners of iDental
All those affected can be part of the private prosecution against the promoters of iDental and against all those agents involved who have made it possible for the scam to take place.
In the criminal procedure being investigated by the Investigating Court No. 5 of the National Court, under the command of Investigating Judge D. José de la Mata, what happened will be investigated. In this procedure we will defend the interests of all those affected by iDental who contact us to articulate the private collective accusation.
IDENTAL DISABLED LEGAL ADVICE
To receive personalized information or join the collective claim, call us at 914 025 196 or 653 522 722
FREE CONSULTATION
More information
---