What is the post-contractual non-competition agreement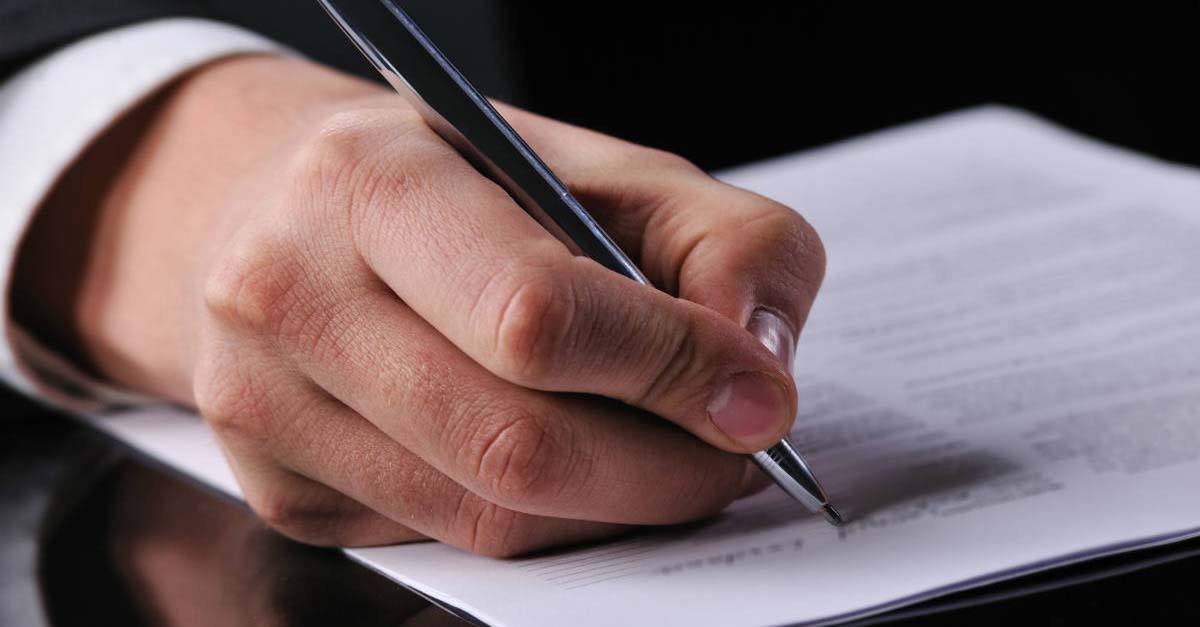 What is the post-contractual non-competition agreement and its requirements
The post-contractual non-competition agreement is a clause that is increasingly being found in the labor relations, regardless of the type they are, that is, we can find them both in an ordinary labor relationship and in a contract of a Senior Manager.
What is the purpose of a non-compete clause?
If we ask ourselves in the first place what is a non-compete clause, we must emphasize that it is a legal formula that the employer has to protect your business compared to your potential competitors.
We have to take into account that within a company there is various confidential information, commercial strategies, patents, etc. that the employer does not want to share but, nevertheless, in order to develop the themselves, it is absolutely necessary that they are known by certain workers and managers.
Therefore, the object and purpose of these clauses is to prevent all the knowledge that a person has acquired during the existence of their professional relationship with the company, could be transferred at a later time to their new employer, which in turn is a competitor of the first one.
Where are they regulated?
We have to take into account that this type of clauses not only occur in directive relationships, –although it is true that they tend to be the most common due to special knowledge they have from the business-, but they are also common in certain technical jobs under a common employment relationship.
Due to this, the Workers Statute, in its art. 21 expressly regulates said clause, stating that:
"the non-competition agreement for after the termination of the employment contract, which may not last more than two years for technicians and six months for technicians other workers, it will only be valid if the following requirements are met: a) That the employer has an effective industrial or commercial interest in it; b) That the worker be paid adequate financial compensation."
Although, at this time we are going to refer to the post-contractual non-competition clauses in Senior Management relations, which, as occurs in the Workers' Statute, has an express reference in the Royal Decree 1382/1985, of August 1, which regulates the special employment relationship of Senior Management personnel, in its art. 8.
This denotes the importance of this type of agreement, since in a Royal Decree of just 16 articles, one is dedicated exclusively to this aspect.
This provision states that:
"The non-competition agreement for after the special employment contract has expired, which cannot last more than two years, it will only be valid if the following requirements are met: a) That the employer has an effective industrial or commercial interest in it. b) That the senior manager be paid adequate financial compensation."
In short, there are a total of three requirements that must be met at least for it to be considered that this agreement is validly constituted in origin, regardless of whether it can later be assessed by a judge.
Are all kinds of post-contractual non-compete clauses valid?
The answer is "no", because as we have just pointed out, in the first place it is necessary that at least a series of requirements are met that are included in the regulatory precept and secondly First, that they are validly constituted from the interpretative point of view of the courts. Next we will proceed to break down these three aspects.
It cannot last more than two years: This requirement does not allow for much interpretation, therefore, if the parties agree to a longer application period, the clause could become null, as as recognized by the Supreme Court in a judgment of February 10, 2009, raising serious doubts about the possibility of giving said agreement that exceeded two years a partial validity. But, what happens if the parties have not set any term in this regard? ? In this case, the answer is not clear and it will be necessary to attend to the rest of the clauses and the joint drafting of the contract, as well as its interpretation in accordance with the principles of the Civil Code.
That it has an effective industrial or commercial interest: Without a doubt, this is a complicated requirement to observe in practice, since "interest" has a clearly subjective connotation that must be assessed by the courts. It is understood that it refers to the fact that the Senior Manager has special knowledge in relation to production techniques, the product or service itself, commercial strategies, etc., which in case they can be applied by the competition By having knowledge of them, you eliminate the competitive advantage acquired based on your good work in relation to your business. The clear possibility of harm to the company is required.
Adequate financial compensation: Regarding this last requirement, the problem now focuses on determining what is considered "adequate". In this case we cannot give a unified answer, since the courts consider that in order to assess whether the remuneration is adequate or not, various factors must be taken into account, such as the personal characteristics of the Senior Manager, the possibility of relocating to another company, the limits of the non-compete clause both from a geographical and functional point of view, etc. Once all these aspects have been assessed, the court will determine whether the compensation is considered adequate or not. Note that everything discussed in this section can be extrapolated to post-contractual non-competition agreements in ordinary labor relations.
Conclusion
In short, a post-contractual non-competition clause or agreement is designed for those cases in which the employer wants to protect key aspects of his business that are known by the Senior Manager and that give them a competitive advantage and that, in turn, there is a clear risk that at the end of their professional relationship it will be replicated in another competing company. For this clause to be valid, it must be agreed for a maximum of two years, have an effective industrial interest and be remunerated.