Judgment of the European Court of Justice on labor compensation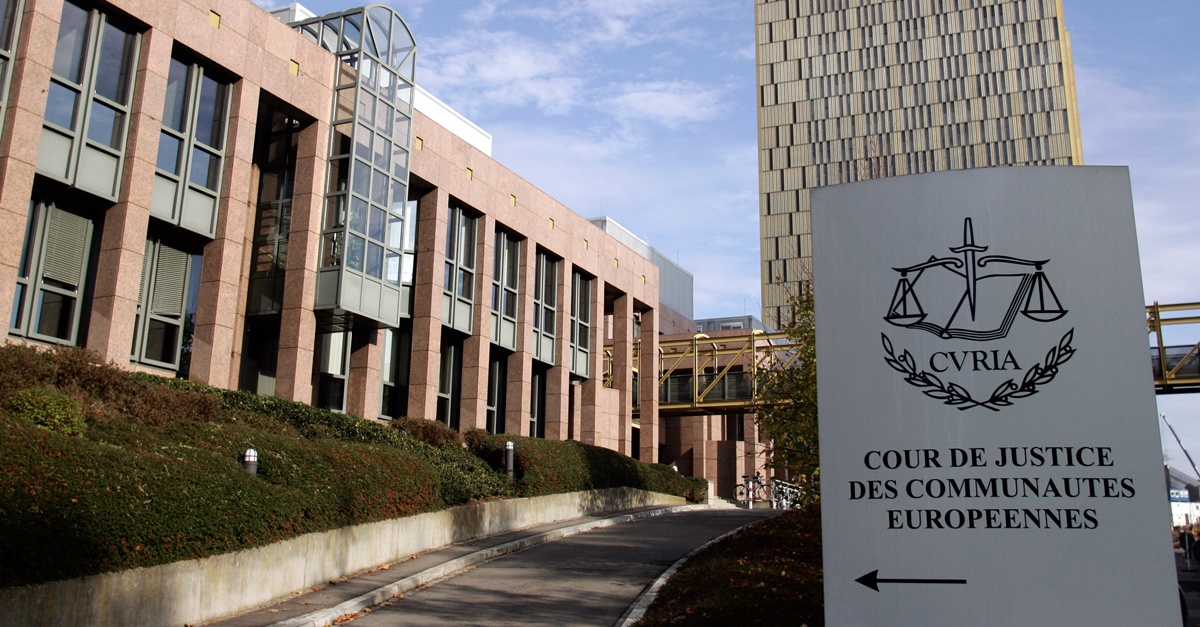 The Sentence issued by the European Court of Justice, dated September 14, has opened a new front between the social agents, association of employers, unions, which gives rise to new approaches on the quality of labor contracting under the halo of discrimination expressly prohibited by clause 4 of the Framework Agreement that appears in the annex to Directive 1999/70.
We cannot ignore the purpose and conclusions of said sentence, which undoubtedly specifies that the aforementioned fourth clause opposes the national regulations of denying any type of compensation for termination of contract to the worker with an interim contract , also establishing that compensation is included in the concept of "working conditions" and workers with a fixed-term contract cannot be treated in a less favorable manner than permanent workers.
However, the sentence, when mentioning said clause, and departing from the main case (succession of interim contracts), specifies that there may be no different treatment, "unless it is justified for objective reasons".
It is for this reason that, although it determines that there is a difference in treatment between permanent contracts and permanent contracts, the difference in treatment between certain categories of personnel with determined recruitment (38), taking into account that the principle of non-discrimination requires that comparable situations not be treated differently, and that different situations are not treated identically.
It is evident that the expectation comes from reminding us of the sentence, regarding the different modalities of temporary hiring , and in a really ambiguous, indeterminate and imprecise way, the consequences that the employer must assume in case they do not comply scrupulously with the provisions of the current Article 15 of the Workers' Statute, which lists and specifically assesses the cases in which temporary hiring can be used, conditioning such hiring to the existence of causes that motivate the temporary relationship, a condition that must concur with constitutive nature and, in this sense, the jurisprudence has been insisting that the temporary employment contract requires a justification for it, that is, that in our positive system temporary hiring is eminently causal and, furthermore, as a consequence of that circumstance , temporary hiring is subject to necessary law regulations.
What happens when we ignore these parameters, that is, when we equate a temporary contract with an indefinite one on equal treatment, in cases such as that it exceeds the temporary period specified for its modality, that it performs works and services for which they have been hired, due to the use of successive fixed-term contracts, that there is no abnormal excess in the needs of the company that justifies their temporary employment, that they have been subrogated by other companies, in short, that they perform the same functions as If it were a permanent worker, it is that the Courts of Justice would determine that his contract becomes indefinite, either because it was formulated in fraud of the law, or because he acquired permanent status by exceeding the temporary period or the number of contracts entered into. All of this implies that in cases of dismissal due to termination of a temporary contract, if it can be proven that said temporary workers were in a situation comparable to that of permanent workers, (as mentioned in the commented Judgment) the dismissal would be declared unfair, determining a compensation of 33 days per year of service or reinstatement as a permanent worker, which may subsequently be extinguished with 20 days of compensation, alleging objective causes.
It is not new for the social agents or for our Courts of Justice, that there is a large percentage of temporary contracts entered into in fraud of the law, without cause or reason, contracts that are the protagonists of what they call "job precariousness" which by their very existence become indefinite with all the consequences inherent to such qualification and which should be the first objective of Labor Inspections.
It is no less true that there are reasons and causes for temporary employment, which differ in nature, form and substance from permanent contracts, and that for this reason, and for these objective reasons, if there are different working conditions among which we highlight, according to the judgment, compensation. The termination of temporary contracts (as opposed to interim contracts), give the right to compensation that reaches 12 days per year of service.
The merits of the case, which is already concretely and explicitly conclusive, determines that the uncompensated termination of interim contracts, which replace a worker with a reserved job position, or to fill a position vacancy pending adjudication, constitutes a violation of the Principle of Non-Discrimination when compared to permanent workers. If so, we show that the compensation for termination for objective reasons should be 20 days of salary per year of service.
Now, who assumes said compensation? The company, FOGASA, the worker on compulsory leave or maternity leave, or as the case may be?
By way of example, a worker with a two-year forced leave of absence and job position reservation (for child care), has the right to have the years counted for all purposes, including compensation. of leave of absence The company, during those two years and formalizing an interim contract, must also indemnify him with 20 days according to the Judgment of the Court of Justice of the EU in the same way as the permanent worker he replaces. Does the employer assume this double taxation of compensation for extinction of the same job?; Or, on the contrary, will he choose not to fill the vacant position?
23/09/2016