In Spain there is no jury, only a "feint"
.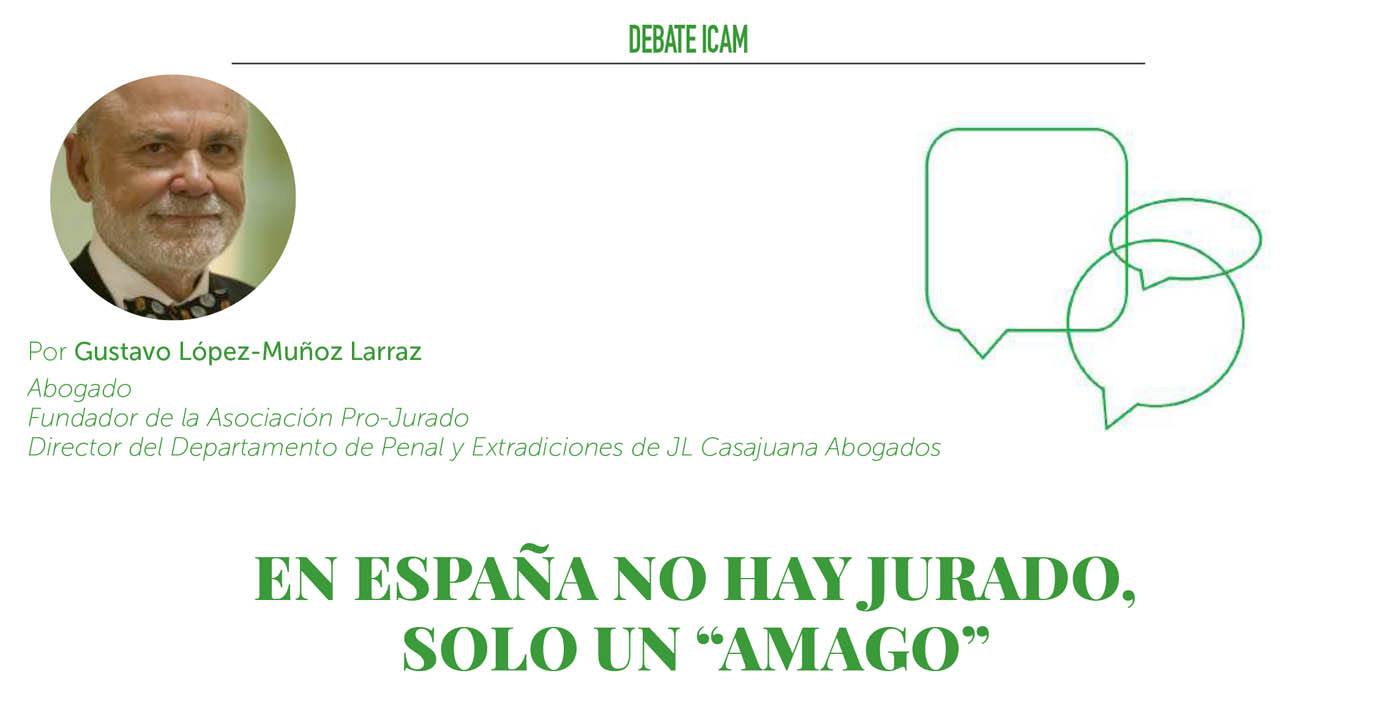 .
In Spain, under the influence of French liberal currents, the participation of citizens in criminal justice by the Jury Court was embodied, generically, in art. 307 of the Cadiz Constitution of 1812, subsequently developed by the corresponding laws of Criminal Procedure and concordant laws, the most relevant being the Jury Law of April 20, 1888.
We share the article written by our partner Gustavo López-Muñoz Larraz, Director of the Department of Criminal Law and Extradiciones of JL Casajuana Abogados, published in the Otrosí belonging to the Ilustre Colegio de Abogados de Madrid.
Otrosi_05_imprenta_compressed-74-76

---
04/03/2020
.