Car Poster. Sanctioned manufacturers and brands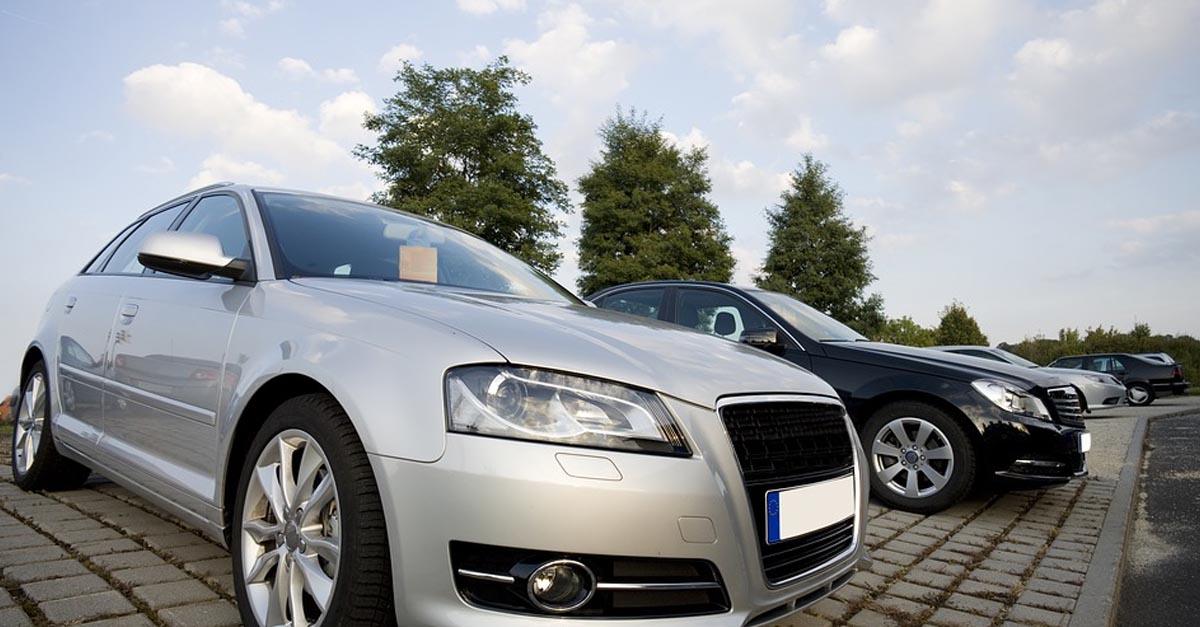 Manufacturers and brands sanctioned by the CNMC in the "car cartel"
The Hall of Competence of the Council of the National Commission for Markets and Competition (CNMC) issued on July 23, 2015 Resolution sanctioning certain automobile manufacturers for restrictive practices of competition prohibited in art. 1 of the Law on the Defense of Competition (both Law 16/1989, of July 17 and Law 15/2007, of July 3, which repealed and replaced the previous one) and in article 101 of the Treaty on the Functioning of the European Union.
Collusive practices sanctioned
In said Resolution, the manufacturers are penalized for having reached collusive agreements through which they have agreed on the purchase prices of the vehicles, as well as for reaching agreements with the distribution companies for the exchange of commercially sensitive and strategic information.
Specifically, the CNMC has penalized manufacturers for concluding collusive practices in three different business areas, namely:
sale of vehicles new and used cars, spare parts and accessories.
provision of after-sales services carried out by said automobile brands in Spain through their official dealer networks, including independent dealers of the manufacturer of the brand in question and/or subsidiaries of the manufacturing company, all of them part of said official network of dealers of each of the brands.
marketing.
The sanction derives from the verification by the CNMC that the manufacturers had exchanged information among themselves to set the final sale prices of vehicles upwards, as well as the prices of after sales service. It is concluded that there was an exchange of information by corroborating that there were communications between the different manufacturers providing each other with sensitive data on sale and post-sale prices that, moreover, were not public.
It may interest you: "Ten million vehicles affected by the "car manufacturer cartel" whose owners can claim 10% of the purchase price"
Infringing companies and brands. Periods applicable to each of them
In practice, this means that the offenders inflated vehicle sales prices and/or after-sales service prices during the cartel period. It should be noted that not all manufacturers have been penalized for setting prices in the commercial distribution (sales), after-sales service and marketing sector, but rather some of them have only been penalized for one practice or another. Likewise, there are small temporary differences regarding the period during which the CNMC considers it accredited that they incurred in said infractions.
Specifically, the sanctioned vehicle manufacturers are those exposed in the following breakdown according to the companies, vehicle brands, sanctioned practice and the period in which they have incurred in said practices restrictive and therefore, within the period in which those affected can claim:
MAZDA AUTOMÓVILES ESPAÑA, S.A.MAZDANOYESYESMarch 2010 to February 2012
COMPANY
BRAND
Sale
After-sales
Marketing
Period
AUTOMÓVILES CITROËN ESPAÑA, S.A.
CITROËN
YES
YES
YES
February 2006 to July 2013
B&M AUTOMÓVILES ESPAÑA, S.A.
MITSUBISHI
NO
YES
NO
March 2010 to August 2013
BMW IBÉRICA, S.A.U.
BMW
YES
YES
YES
June 2008 to August 2013
CHEVROLET ESPAÑA, S.A.U.
CHEVROLET
YES
YES
NO
February 2006 to August 2013
CHRYSLER ESPAÑA, S.L.
CHRYSLER JEEP
YES
NO
NO
April 2008 to July 2010
DODGE
FIAT GROUP AUTOMOBILES SPAIN, S.A.,
FIAT ALFA ROMEO LANCIA
YES
YES
YES
February 2006 to August 2013
CHRYSLER JEEP DODGE
YES
YES
YES
July 2010 to August 2013
FORD ESPAÑA, S.L.
FORD
YES
YES
YES
February 2006 to July 2013
GENERAL MOTORS ESPAÑA, S.L.U.
OPEL
YES
YES
YES
February 2006 to July 2013
HONDA MOTOR EUROPE LIMITED, SUCURSAL EN ESPAÑA, S.L.
HONDA
YES
YES
NO
April 2009 to August 2013
HYUNDAI MOTOR ESPAÑA, S.L.U.,
HYUNDAI
YES
YES
YES
March 2010 to August 2013
KIA MOTORS IBERIA, S.L.
KIA
YES
YES
NO
March 2007 to November 2012
MERCEDES BENZ ESPAÑA, S.A.
MERCEDES
NO
YES
NO
March 2010 to February 2011
NISSAN IBERIA, S.A.
NISSAN
YES
YES
YES
June 2008 to August 2013
PEUGEOT ESPAÑA, S.A.
PEUGEOT
YES
YES
YES
February 2006 to July 2013
PORSCHE IBÉRICA, S.A.
PORCH
NO
YES
NO
June 2010 to August 2013
RENAULT ESPAÑA COMERCIAL, S.A.
RENAULT
YES
NO
YES
February 2006 to July 2013
SEAT, S.A.
SEAT
YES
YES
YES
February 2006 to January 2013
TOYOTA ESPAÑA, S.L.
LEXUS TOYOTA
YES
YES
YES
February 2006 to August 2013
VOLKSWAGEN AUDI ESPAÑA, S.A.
AUDI
YES
YES
YES
October 2008 to June 2013
SKODA
VW
VOLVO CAR ESPAÑA, S.A.
VOLVO
NO
YES
YES
March 2010 to August 2013
The distinction and verification of the specific practice for which each manufacturer and brand has been penalized is essential to determine the legal viability of the action to be brought to claim the possible extra cost suffered. Thus, there are doubts about the feasibility of taking action against manufacturers that have not been penalized for exchanging vehicle sales prices (commercial distribution) but only for exchanging after-sales service prices, as is the case with B&amp. ;M Automobiles Spain, S.A. (Mitsubishi), Mazda Automóviles España, S.A. (Mazda), Posche Ibérica, S.A. (Porch), Mercedes Benz Spain, S.A. (Mercedes) and Volvo Car Spain, S.A. (Volvo).
Seat, S.A. also deserves a special mention, which denounced the collusive practices before the National Commission of Markets and Competition, making use of the benefits of the leniency program of article 65 of the Competition Law. For this reason, although Seat was a participant in the cartel, by bringing it to the attention of the authorities and allowing its investigation and providing them with the necessary information, it was granted exemption from paying the fine, but this exemption from payment does not exempt it from compensating those victims who acquired a brand vehicle during the cartel period.
More information: "The claim for the extra cost by the "car manufacturers cartel" in leasing contracts"
Manufacturers not penalized for not proving their membership in the cartel
Finally, it should be noted that the CNMC resolution considers that the commission of an infringement in the field of competition law by the manufacturers Peugeot Citroen Automóviles España, S.A. has not been proven. and Renault Spain, S.A. Therefore, a priori, the vehicles manufactured by said entities would not be labeled nor would they have suffered an increase in their sale prices.
You may be interested in: "Expert law firm in the automotive industry "