What to do about neighbors' construction work
.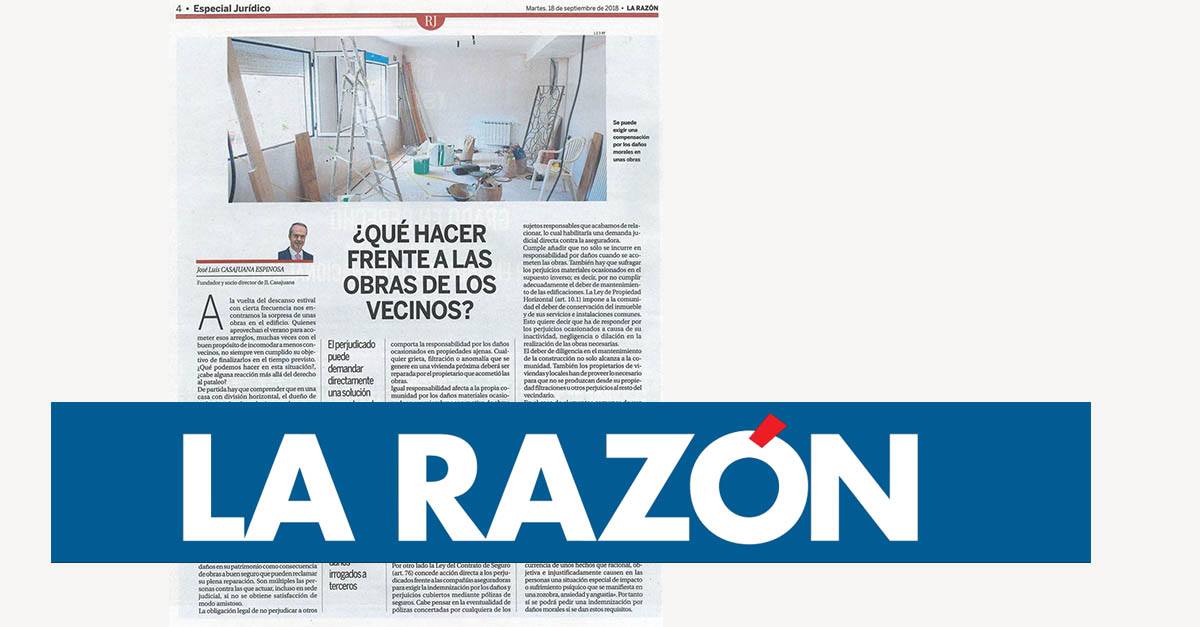 .
What to do against the works of neighbors? Can you demand compensation for moral damages in some works?
We share a new article by our founder and managing partner, José Luis Casajuana Espinosa, published in the newspaper Today's Reason.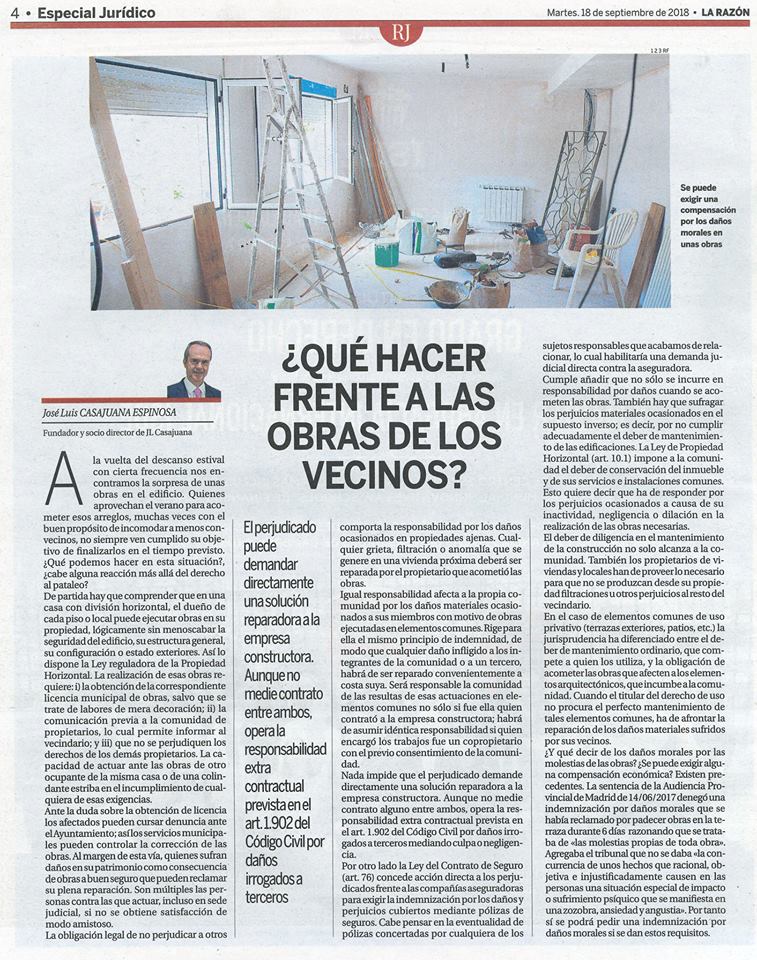 ---
07/11/2018
.