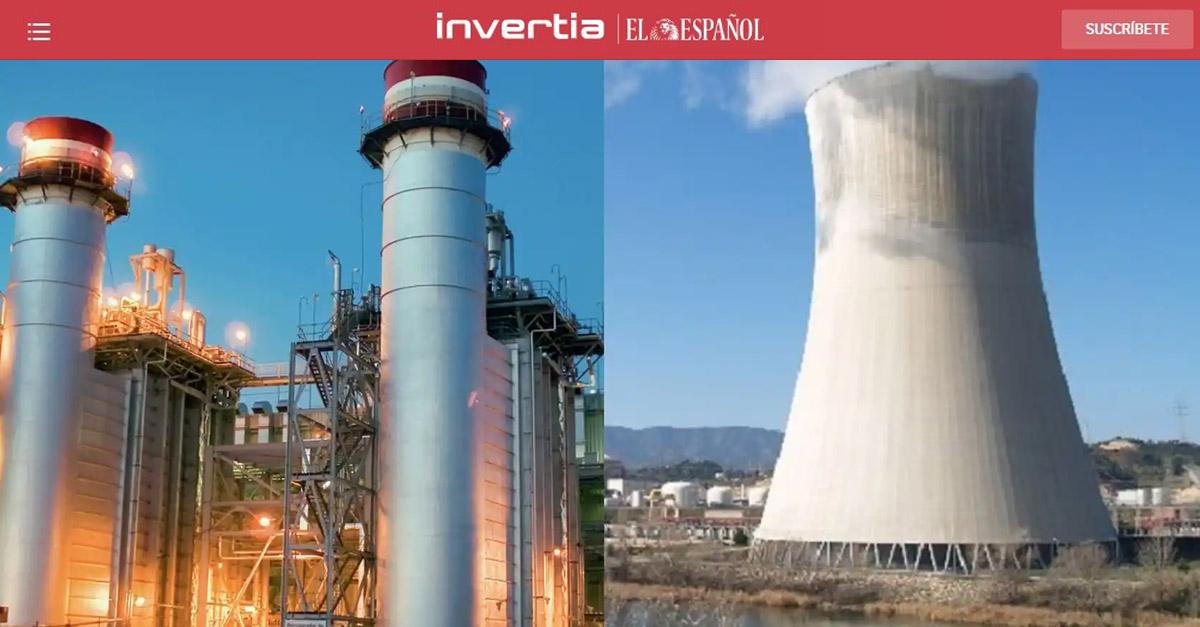 The gas and the nuclear ignite the war of the green investments, are they clean energies?/caption]
Pandora's box opens between 'lobbies' with interests for and against the use of gas and nuclear power plants to generate electricity in the EU.
A bloody war has broken out in Europe between those in favor of considering clean technologies gas and nuclear energy< /strong> and those who claim that they are not. And all because the European Commission intends to label these two energy sources as 'green' under certain conditions within the new taxonomy.
It is an EU tool that aims to direct investment by the private sector towards an economy in line with the objectives of combating climate change, in addition to four other environmental challenges (water, circular economy, pollution prevention and biodiversity).
The debate has heated up so much that the European Commission has decided to extend from 12 to 21 January the period for consulting the states of the European Union on their proposal to classify them as "sustainable" to invest in them.
It won't be a final decision. After the publication of the final text, during a period of four months, the European Parliament will have the possibility of rejecting it by a simple majority of votes.
War between countries
"It is a conceptual matter and there is no European regulation or regulation that determines what green energy is", explains the expert lawyer to EL ESPAÑOL-Invertia in the energy sector José Luis Casajuana, from the law firm JL Casajuana Abogados.
"Based only on its definition, green energy is considered to be renewable, which does not consume finite natural resources, and both gas and nuclear, that needs uranium for its production, it would not be green energy".
"However, if it is considered that they are clean energies, that is, those that have low or zero CO2 emissions, then gas and the nuclear one". And all this despite the fact that nuclear generates radioactive waste and gas emits greenhouse gases, but at levels much lower than coal and oil.
"The European Commission cheats and confuses green energy and clean energy", continues lawyer José Luis Casajuana. "But because there is a political struggle between countries to see who gets the piece of the investment pie."
On the one hand, the Spanish government does not want to include these technologies because Spain focuses on the renewable industry (wind, photovoltaic, solar thermal and emerging ones, such as green hydrogen and storage). However, the president of France, Emmanuel Macron, has already announced the construction of more nuclear power plants and Germany, with its plan to close coal and nuclear, It must rely on gas if it wants to ensure supply to the country.
"It's quite a political issue," continues Ana Barillas, Head of Iberia at the international consultancy Aurora Energy Research. "Each country has to cover its energy needs based on its different resources," she explains to this newspaper.
"In Spain and Portugal, for example, the solar, wind and hydro resources are so great that it doesn't make sense to talk about gas or nuclear." In fact, there is no new nuclear power plant nor is it expected, since its costs are prohibitive. "Other European countries have more difficulties in having renewables. Not all countries are in the same position."
In addition, the expert points out that "in the case of nuclear, the most important thing is that the problem of dismantling power plants be addressed before they are built. The issue of waste and its costs must be taken into account".
In the case of gas, "it is a problem for the energy transition because it is not necessary for all generation in the coming decades but, depending on the pace of the decarbonization process, it will be more or less necessary". In addition, "if 8,770 hours of electricity are generated per year, decarbonizing 8,000 hours is easy, but there are hours that are complicated because there is no wind or sun and therefore, gas must support that lack."
The investor's decision
The final political decision will have a weight in the decision-making of public and private investments, and for this reason, the Group of Institutional Investors on Climate Change (IIGCC), a powerful coalition of pension funds and asset managers, warned that labeling fossil gas as a sustainable investment could risk channeling capital into activities that are incompatible with the climate ambition of Europe.
Environmental organizations have also rallied against it, and clean mobility NGO Transport & Environment (T&E) warned that the EU was "set to scrap its own sustainable finance rules by greenwashing gas."
However, the European Commission's proposal, based on the report of the JRC (Joint Research Centre), a Directorate General of the European Commission, says that "nuclear energy contributes even more to the mitigation of climate change through synergy with renewable energies". Furthermore, nuclear power "avoids the use of high-carbon generation technologies that are often used as backup (natural gas)."
And advocates of using gas for power generation, such as gas industry organization Eurogas, say that Gas turbines are critical to a rapid transition from coal-fired power generation.
"Eurogas has ambitions to fully decarbonise the gas network shortly after 2045. Progressively decreasing thresholds, as expected in the taxonomy, will help drive that forward, but realistic starting points are a must ", has argued the gas industry group.
---
16/01/2022