Stellantis (PSA and FCA) dispenses with 39% of its dealerships as of 2023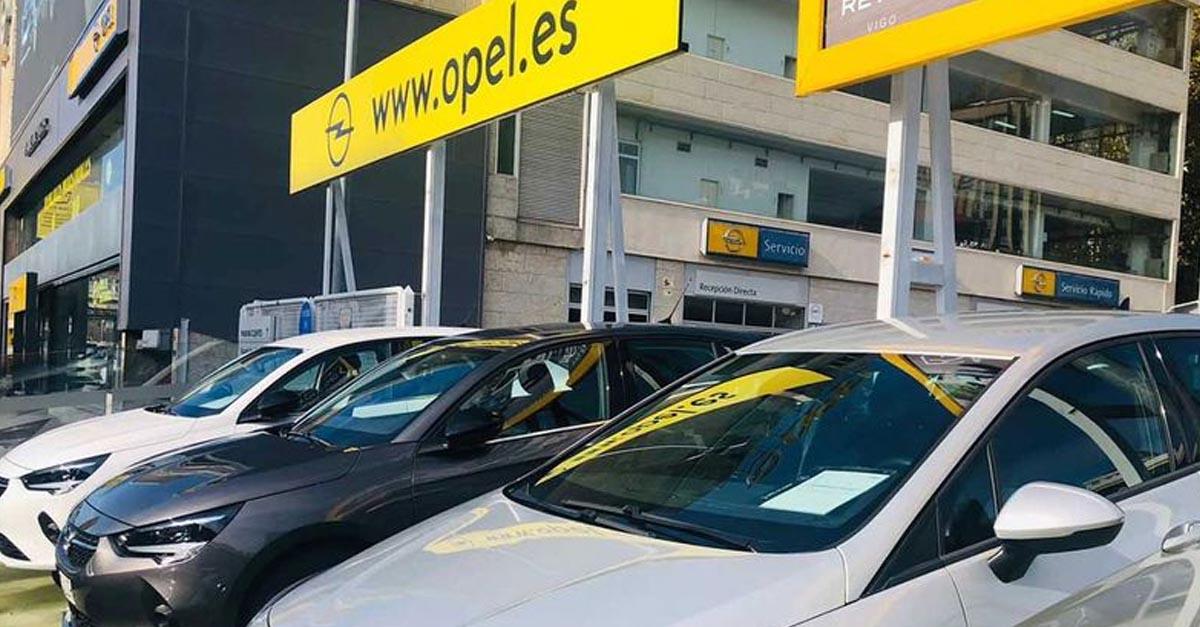 Stellantis has informed its dealers that 129 will no longer be part of the network after 2023. Those that remain will sell all brands of the group.
Stellantis, the fourth world automobile group born this year from the merger between the PSA Group and Fiat Chrysler Automobiles (FCA), has informed its dealer network that 129 of them, the 39% of the total will not continue to market these brands as of 2023.
This is how the Stellantis management gradually communicated it to all its associates, who have received three types of notifications: you continue with us, you continue but under supervision to achieve certain objectives , or the cancellation of the contract.
Specifically, there are 129 companies that will be affected and "forced to cease their activity". By brands, 31 correspond to the Citroën network (34% of its total network); 5 to DS (14% of the total); 23 to the Peugeot network (23% of the total); 35 to that of FCA (46% of the total); and 35 to the Opel dealer network (37% of the total).
Following these notifications, the dealer associations of the brands Citroën-DS, FCA (Fiat, Alfa Romeo, Jeep, Lancia, Abarth and Fiat Professional), Opel and Peugeot met yesterday , for the dealership employers, Faconauto, and for the distribution company, Ganvam, expressed their rejection of the restructuring plan and their intention to "articulate a joint response that allows the aforementioned process of restructuring the commercial network of the Stellantis Group in Spain it is done in an orderly and dialogue manner".
Restructuring
On May 19, Stellantis announced that it was going to cancel all contracts with its distribution network with two years' notice before the end of May. He said then that "Stellantis' vision is to promote a sustainable distribution model based on an efficient and optimized Stellantis multi-brand distribution network that represents brands locally and guarantees the development of sales and post-sales activities."
The ultimate goal, according to the group, is for the most profitable to remain in the distribution network, but also to eliminate points of sale, given the change in the vehicle sales and distribution model that anticipates digital sales; or the transfer to payment for use and not for the purchase of the vehicle that is taking place in large cities. Also, when there is a merger between companies, points of sale are eliminated.
In this way, the groups that remain within the distribution network will have to sell all Stellantis brands: Peugeot, Citroën, DS, Opel, Fiat, Jeep, Alfa Romeo and Abarth.
The trend will be to have shops or stores in city centers, like DS Store, or use Fiat Cafes as sales space single-brand dealerships, while multi-brand dealerships will take place in the outskirts, in the so-called Automobile Cities or in industrial estates.
Article published in the newspaper Expansión on 07/30/2021. Read original article here< /strong>.
---
We invite you to participate in our next free webinar:
CRISIS IN THE AUTOMOTIVE SECTOR. LEGAL SOLUTIONS FOR SOLVENCY PROBLEMS