Interview with José Luis Casajuana Espinosa for the controversial gesture of Cristiano Ronaldo with Coca-Cola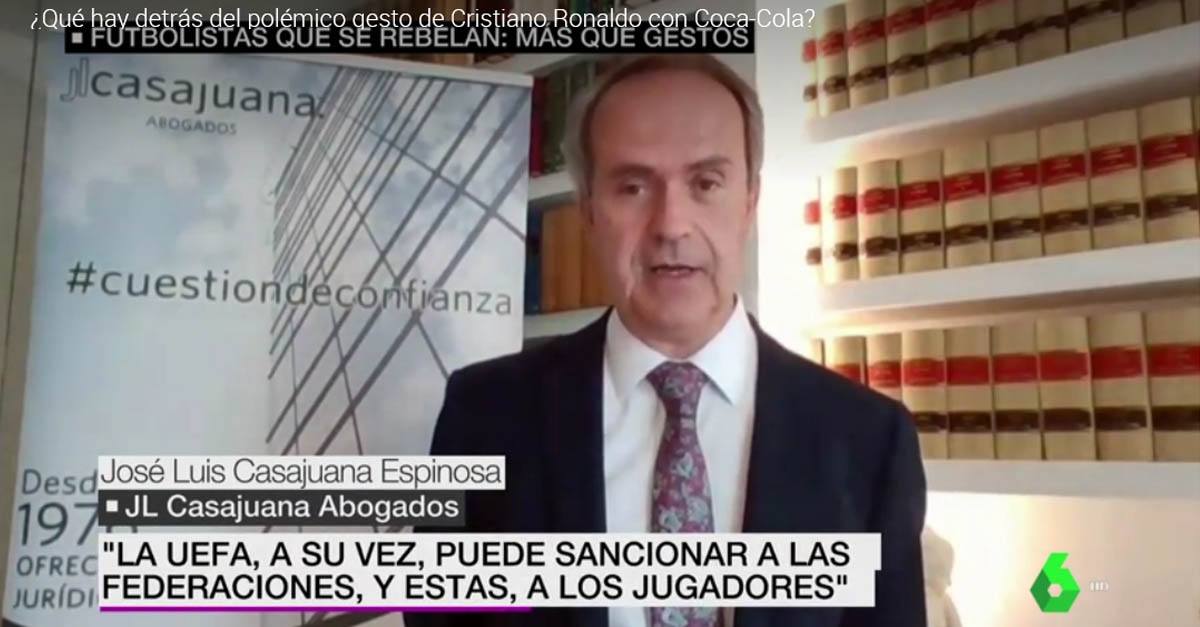 Last Wednesday, June 16, Sexa Noticias interviewed José Luis Casajuana Espinosa, director of the Office, about the controversial gesture that the soccer player, Cristiano Ronaldo, made during a press conference at the European Championship.
The Portuguese player withdrew two bottles of Coca-Cola from a Eurocup press room, one of the most sought-after places for brands. Later, the player of the French team Paul Pogba repeated the gesture with a beer.
What conflicts can these gestures generate with the sponsoring brands? What responsibility do the players and their federations have?
We share the interview: