Criminal courts before covid-19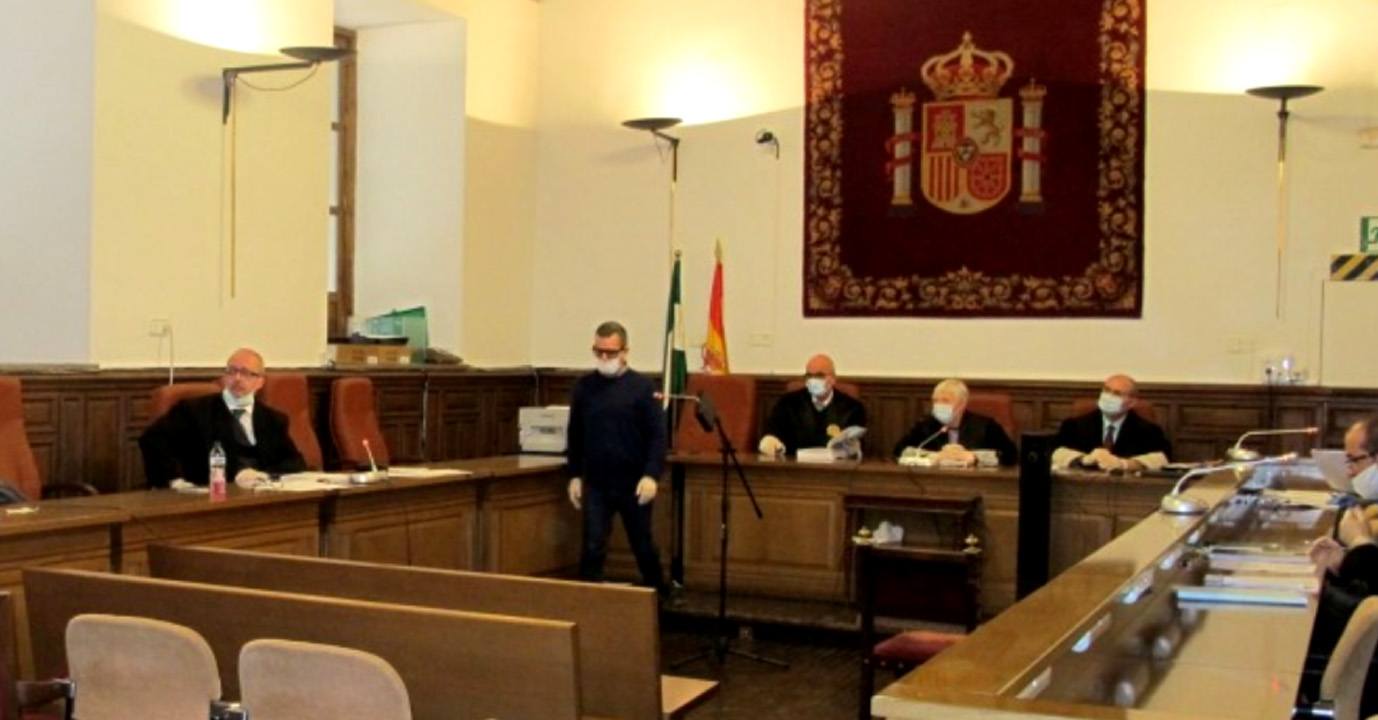 The "ZOOM" has already begun to operate as new and, in the present exceptional circumstances, almost essential jurisdictional material of support in some jurisdictions of the USA, both in ordinary trials before judges ("bench trials") and in the more complicated Trials before the Court Popular, that, as we know that in the USA they are infinitely more common than in Spain… among many other reasons because they have jurisdiction not only in criminal matters, but also in important civil issues…
Specifically, during the past month of April 2020, a Court in Florida already held " >virtual trials" on topics as diverse as kidnapping minors to breaking the fundamental rights of prisoners, etc. etc
The concern of some prestigious jurists, including Douglas Keith, of the Brenan Center for Justice at New York City School of Law, is that the procedural rooting of this virtual system could lead to a diminution or impoverishment of some fundamental rights of the accused, such as the right to confront face to face the person who accuses you and the prosecution witnesses, to a real and effective assistance from a defense lawyer and, even, a truly independent jury court,among many other things that the courts will have to resolve judiciously in the face of the avalanche of jurisdictional, procedural and constitutional innovations that are rushing…
As published by the "National Center of State Courts" of the USA in the Commonwealth of Puerto Rico ,16 jurisdictionsare already adopting the system of "virtual trials"…For their part, it is known that in TEXAS hundreds of citizens can follow trials, especially jury trials, through YOU TUBE, while judges, defendants, prosecutors, lawyers, witnesses and experts meet "virtually" via ZOOM…
Given the imperative SUSPENSION of hearings and court proceedings of presence imposed by Covid-19 and which has been taking place for a long time, the only alternative seems to be, at least at this time, than holding "virtual trials", em> with the greatest possible guarantees. However, the opinions of judges, prosecutors and lawyers are far from unanimous. There are many arguments, also reasonable, against it, and one of them, not the least relevant, is that immediacy will suffer a lot, that is, direct contact and personal, without virtual barriers or of any other type, between the judge and the accused, with the capacity of the Judge or Jury to fully read, with all five senses, body language (without distortions or emission interruptions) apart from and in addition to verbal language, which has always –apart from and in addition to probative evidence– been an important factor to constitute the judicial conviction…
Although by way of mere "anecdote", in Chicago the experience was studied of the release bonds given in proceedings carried out through "closed circuit TV" and those owed through "in-person proceedings ", being able to verify, without a doubt, that the judges were more susceptible to the personal presence of the accused, setting less onerous bail in these cases… to such an extent that they were suppressed the procedures for setting virtual bonds…
Another concern, specifically in the cases of Trials by Juries (People's Court) is that if the Juries are at home, out of location from the Court, could use material that is not procedurally approved, the product of their own investigations, including internet, telephone calls and conversations with outsiders to the process, which would completely undermine the purity and, therefore, the validity of the trial and due process.
An issue of the utmost importance is that the Defense Counsel, in any case, will have to be < /strong>immediately, physically, together with his client, to advise him and protect him against any breach of his procedural and/or constitutional rights, giving him the opportunity to consult immediately with him without obstacle virtual or of any other quality or circumstance.
It also raises the important question of whether Witnesses and Experts will have the same reliability deposing in person em> before the Court than comfortably located from their home, office or consultation, without the psychological stress of being in a judicial environment, more aseptic, less comfortable, almost hostile to be surrounded by the opposing party who will question you personally and directly, and <not> in the much less personalized way that the alienation of "virtuality" allows…
We will end up ACCEPTING (what remedy do we have left?) that in order to avoid the complete paralysis of Justice and as a "lesser evil", we resort to " process via "virtual"; but always under the understanding that it is an atypical, extraordinary, exceptional way, that should NOT have a projection of permanence for reasons of comfort, economy or others… and that in any case and without exceptions or excuses, the intangible principle of physical immediacy of the Defense Lawyer with his accused Client is respected.
---
Gustavo López-Muñoz and larraz
Director of the Criminal Law Department JL Casajuana Abogados a>
05/18/2020