INCREASING OUR TEAM
After a new record in the opening of files during the last year, we face the future with four new members. Alba Sacido, Marta Santamaría, Georgiana Volga and Vanessa Galve joins our departments of Labour Law, Civil&Business Law and Insurance Law.
FAMILY-COMPANY SUCCESSION AND SALE
We plan the succession of the family-company in order to avoid family conflicts in the future, gathering the resulting commitments in a Family Protocol. When the owner of the company prefers to sell the business, we find a buyer and accompany the client in the process.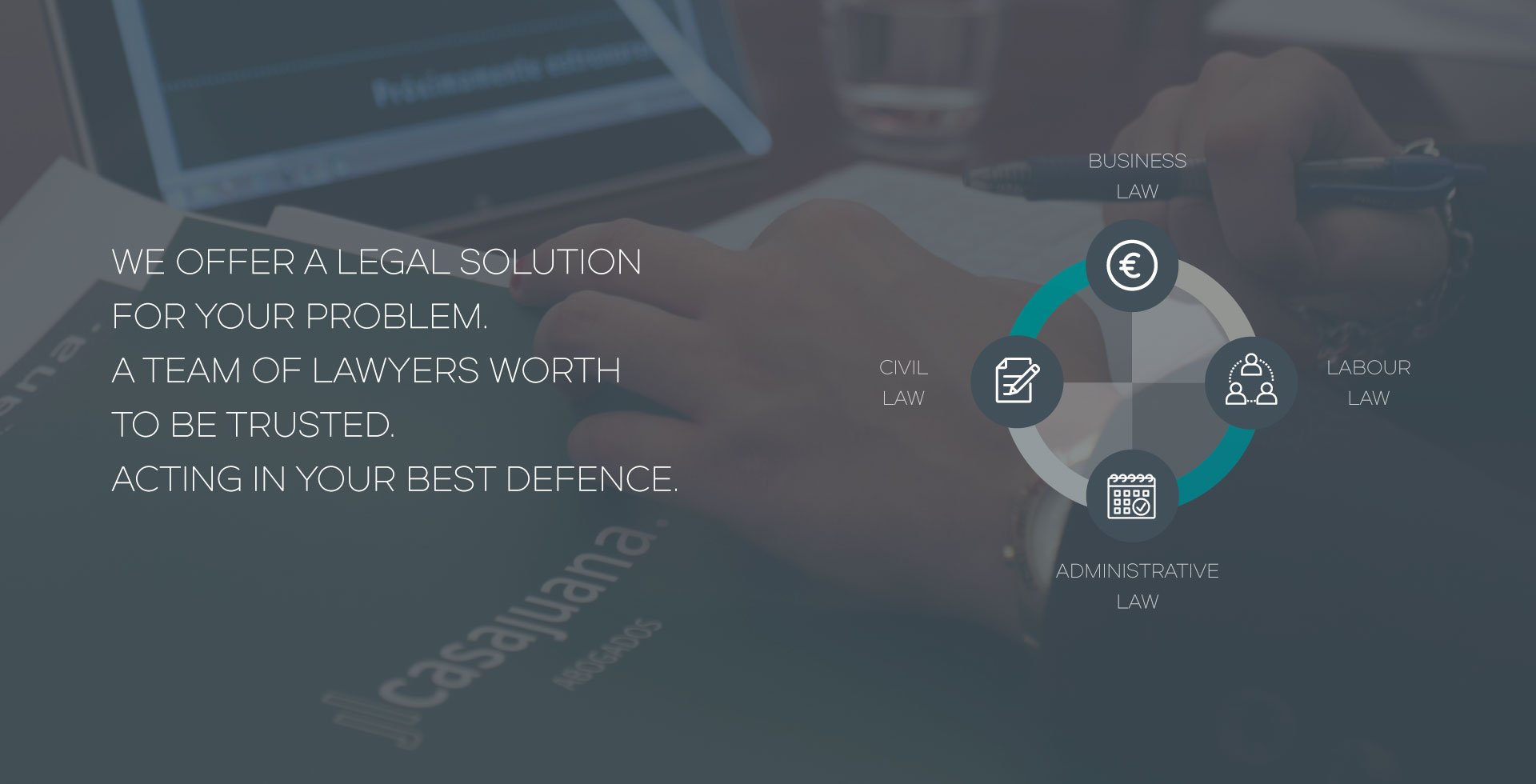 Provision of complete advice to your legal problems. We are a multidisciplinary firm with expert lawyers in every field.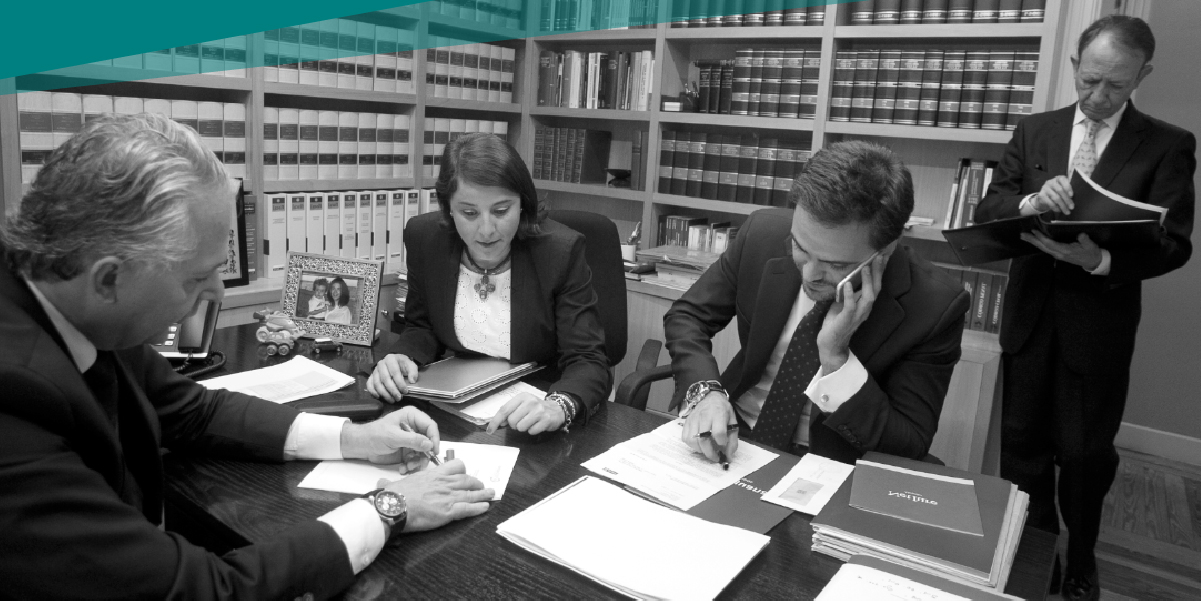 Mis abogados de confianza! Desde temas mercantiles, herencias, gastos de hipotecas…hasta cancelaciones de vuelos o reclamaciones por pérdidas de maletas. Este fantástico Despacho me ha asistido de manera eficiente en todos los problemas legales que he tenido, siempre con un resultado y un trato impecable.
Siempre que he tenido la necesidad de un abogado, han respondido perfectamente. Conocen bien su trabajo, y, cuando no están especializados en un tema, no dudan en recomendarte a alguien.  Para mí, son de la máxima confianza.
M-A-S-T-E-R-C-L-A-S-S. Así defino la visita de esta mañana en el despacho de abogados de CasaJuana. En nuestro encuentro (me atendió muy amablemente José Luis CasaJuana Ortiz), hemos debatido las opciones que tiene un artista freelance a la hora de proteger sus obras, sobretodo, cuando como artista no tienes ingresos y quieres proteger tu ópera prima. Un placer, poder observar que existen profesionales capacitados para adaptarse y solucionar los problemas de los artistas/personas.

WHO ARE WE?
JL Casajuana was born as a law firm in 1976, founded by our director partner José Luis Casajuana Espinosa. The firm offers since then our services to companies and individuals, regarding legal advisory in the national and international spectrum, defense at Court and arbitration proceedings.
During these 40 years we have maintained most challenging professional standards, although we have also understood new requirements arisen in the last years.

360 ADVISORY FOR STARTUPS
Startups must follow the rules same as any other company. Having certain inherent features does not interfere in the fact that their activity is ruled by same regulation than the rest of companies.
WHAT CAN WE DO FOR YOUR STARTUP
We speak your same language because we are just like you, entrepreneurs in our field, in the way of applying the parameters of the validated process and the introduction of new technologies to the architecture of a firm with more than 40 years of experience.
Provision of complete advice to your legal problems. We are a multidisciplinary firm with expert lawyers in every field.